Concorde Career Colleges
Pharmacy Technician
You are efficient, vigilant, and organized, and you have a head for numbers. You work well without supervision, but you also enjoy working as part of a team. Explore a career as a Pharmacy Technician, at Concorde Career Colleges.
Your new career involves assisting pharmacists in filling prescriptions, preparing drugs for delivery, reconstituting sterile medications, and preparing intravenous mixtures. You will generate prescription labels, and check them for accuracy; and you will review and maintain inventory.
Check out the wide variety of related employment opportunities available in the health sector, in your local newspaper and online. This is an in-demand career field, and Concorde Career Colleges' quick and thorough training will get you on your way.
Concorde Career Colleges' Pharmacy Technician program will provide you with realistic laboratory training. Hands-on experience is gained in the externship, during which you will deal with real patients in an actual workplace setting—either a retail pharmacy or a hospital. You will learn to:
Assist the pharmacist in collecting information for patient care
Assist the pharmacist in preparation, distribution and storage of medication
Maintain pharmacy equipment and facilities
Receive and screen prescription and medication for completeness
Understand drug-use reviews and pharmacy management
Use a computer to perform pharmacy functions

---
The Pharmacy Technician program is available in:
Miramar, Florida
Orlando, Florida
Tampa, Florida
Memphis, Tennessee

---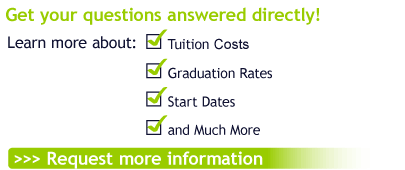 ---
For more information about graduation rates, the median debt of students who completed the program, and other information, click here.
---

© 2001 - 2013 Beelineweb.com
Advertise With Us!