Concorde Career Colleges
Neurodiagnostic Technology
Are you fascinated with the human brain and nervous system? If so, Concorde Career Colleges' Neurodiagnostic Technology Associate Degree programs could allow you to gain the post-secondary education required for an exciting career that focuses on these vital body parts.
Concorde Career Colleges can teach you how to perform electroencephalography (EEG) testing, polysomnography studies (PSG), nerve conduction studies (NCS), and intraoperative monitoring (IOM). You can also learn how to prepare patients for various tests and studies, adjust equipment, explain procedures, and monitor patient responses. In addition, you can gain the necessary skills to use evoked potential (EP) instruments to measure patient responses to a variety of stimuli. As a graduate, you could be capable of playing an integral role in gathering information related to potential seizures, sleep disorders, cerebral death, coma recovery, and more.
Find out how you can prepare to pursue rewarding career opportunities within operating rooms, intensive care units, emergency departments, and other hospital settings, as well as private clinics and patients' homes. Begin by requesting more information today!

---
The Neurodiagnostic Technology program is available in:
San Bernardino, California
Orlando, Florida
Arlington, Texas

---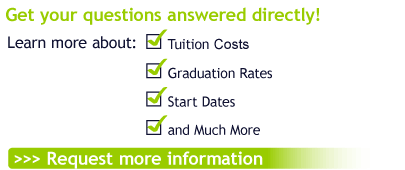 ---
For more information about graduation rates, the median debt of students who completed the program, and other information, click here.
---

© 2001 - 2013 Beelineweb.com
Advertise With Us!