Concorde Career Colleges
Are you looking for a post-secondary education that can provide you with the necessary skills and knowledge to pursue a career in the fulfilling healthcare industry? If so, Concorde Career Colleges could be the right match. Concorde offers a broad range of programs—from dental hygiene to physical therapy assisting.
At Concorde Career Colleges, you can enjoy short-term programs—some you could finish in as few as 9 months*—that feature hands-on curriculum designed to help you graduate and enter the workforce quickly. Many programs also include an externship, giving you the chance to gain real-life experience within an actual health facility. You can also depend on convenient schedules that can include day or evening classes to fit your busy lifestyle.
Concorde Career Colleges is also committed to offering student-centered support. This includes assistance from experienced financial aid staff members, who can help determine what sources of funding you could be eligible for, and walk you through the application process. As both a student and a graduate, you can also benefit from the available graduate employment services, which provide guidance and training related to resume preparation and interviewing techniques, as well as valuable information about current job opportunities.
If you are ready to take action and pursue your educational and career goals, begin by checking out the available programs from Concorde Career Colleges today!

---
Concorde Career Colleges Programs
Dental Assistant
Dental Hygiene
Health Information Management
Health Information Technology
Massage Therapy
Medical Administrative Assistant
Medical Assistant
Medical Office Administration
Medical Office Professional
Neurodiagnostic Technology
Nursing
Patient Care Technician
Pharmacy Technician
Physical Therapist Assistant
Practical Nursing
Radiologic Technology
Respiratory Therapy
Surgical Technology
Vocational Nursing

---
Concorde Career Colleges Locations
California
Garden Grove, California
North Hollywood, California
San Bernardino, California
San Diego, California
Colorado
Florida
Jacksonville, Florida
Miramar, Florida
Orlando, Florida
Tampa, Florida
Mississippi
Missouri
Oregon
Tennessee
Texas
Arlington, Texas
Dallas, Texas
San Antonio, Texas

---
Funding
Financial aid is available to those who qualify. Plus, Concorde Career Colleges can help you explore other financial options that are available.
---
Future Employment
At Concorde Career Colleges, you'll be training in a career field where trained professionals are in demand. Plus, upon graduation, Concorde Career Colleges offers excellent job search assistance to help you every step of the way.
---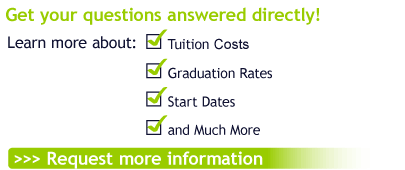 ---