Carrington College California
7 Convenient California Locations
You feel that education is a means to an end. In other words, it should prepare you to pursue a career in your chosen field with confidence. The staff and faculty at Carrington College® California feel the same way. That's why this private, accredited post-secondary institution designed career-oriented programs that are intended to help you become a graduate today's employers will be excited to hire.

---
All About Innovation
Carrington College California runs on the premise that a quality education (aka career preparation) needs to be grounded in innovation. For this reason, there are a few valuable guidelines that Carrington College California has implemented and strives to follow closely, including:
The available programs should be a reflection of industries and sectors that are currently in-demand and have a positive job outlook.
Program curricula should be updated on a regular basis to keep up with industry trends and advances.
The on-site facilities and equipment, as well as the teaching methods and approaches should be carefully overseen to help ensure they stay up-to-date.

---
Carefully-Crafted Curricula
Carrington College California believes that when it comes to career training, there needs to be an effective balance between classroom learning and practical experience. Classroom learning is vital, since heading straight into a real-world environment would be like putting the cart before the horse. However, the faculty understands that theoretical knowledge can only take you so far, and a comprehensive learning experience should include working with the tools and technologies found in the industry. Where possible, Carrington College California also strives to provide opportunities to go out into the world, apply your skills, and learn what it takes to make it in your chosen field.
For this reason, the majority of programs are typically organized into three different segments: classroom/theoretical training, practical training, and real-world experience. The classroom portion usually involves formal lectures and theoretical/textbook learning. The practical component can include hands-on activities, and training with industry-related tools, technologies, and equipment. The majority of programs also include an externship, clinical, or fieldwork component within an off-campus location.
Where applicable, the programs also integrate preparation for national certification examinations and licensing.
The current list of available programs includes:
Medical
Massage Therapy
Medical Assisting
Pharmacy Technology
Registered Nursing
Surgical Technology
Vocational Nursing
Dental
Dental Assisting
Dental Hygiene
Veterinary
Administrative
Criminal Justice
Health Care Administration
Medical Billing and Coding

---
Helping Hands
Carrington College California knows that a quality educational experience is about much more than the literal training. Because of this, the school is committed to providing a high standard of student support and services. Examples include:
Enrollment—It can be hard to determine if a school's program is the right choice for you. However, Carrington College California employs Enrollment Services Representatives who can provide insight and help you pinpoint the program that is the best match for your interests, abilities, and future career goals.
Finance—There's no getting around the fact that obtaining a post-secondary education requires a solid investment of time, effort, and money. And the process of funding your education can seem confusing and overwhelming. That's why Carrington College California has a Student Finance Department. They can explain the different types of available financing, determine which ones you may qualify for, and even help you complete the necessary application steps. You can walk in with your questions and walk out with a personalized financial plan designed to match your educational goals.
Learning Resources—Not only is each campus outfitted with a comprehensive on-site library, but Carrington College California has also created an online library that provides 24/7 access to digital resources, including various databases. Plus, there is an 'Ask-a-Librarian' chat feature that allows for you to connect with an actual librarian when you have questions or need help. They are even equipped with screen-sharing technology, making it possible for them to send you specific documents, articles, and links.
ASPIRE—Carrington College California has created a student assistance program (referred to as ASPIRE) that is dedicated to providing both personal and academic advising and is available 24 hours a day, 365 days a year via a toll-free phone number. All students are welcome to utilize the service at no extra cost, with full confidentiality guaranteed.

---
Concentration on Your Career
In addition to general student support, Carrington College California makes in-depth career services a priority. Career professionals are available during your time as a student, and even after you graduate, to provide training that covers:
Job search strategizing
Resume planning and writing
Interview etiquette and techniques
Carrington College California also strives to create and maintain an atmosphere that encourages lasting, valuable relationships between students, faculty, and alumni. This way, you can benefit from mentorships, business relationships, and networking opportunities throughout your career.

---
Convenient Campus Locations
If you are considering making Carrington College California the valued partner on your educational journey, the first step is choosing the campus that is most convenient to you. There are many options located in cities across the state of California, including:
Carrington College California - Citrus Heights
7301 Greenback Ln Bldg A
Citrus Heights
CA
95621
Carrington College California - Pleasant Hill
380 Civic Dr Ste 300
Pleasant Hill
CA
94523
Carrington College California - Pomona
901 Corporate Center Dr Ste 300
Pomona
CA
91768
Carrington College California - Sacramento
8909 Folsom Blvd
Sacramento
CA
95826
Carrington College California - San Jose
6201 San Ignacio Ave
San Jose
CA
95119
Carrington College California - San Leandro
15555 E 14th St Ste 500
San Leandro
CA
94578
Carrington College California - Stockton
1313 W Robinhood Dr Ste B
Stockton
CA
95207

---
Get a Head Start
Are you ready to learn more about all that Carrington College California has to offer? Simply fill out a short information request form and you can be on your way to the education and the career you deserve!

---
Program availability varies by location. For comprehensive consumer information, click here.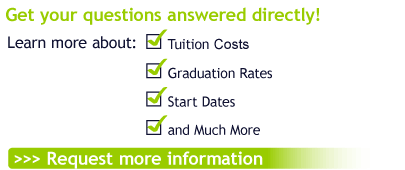 ---