Brown Mackie College Family of Schools
Personal Attention, Professional Growth
Welcome to Brown Mackie College Family of Schools
You want to obtain post-secondary education in an energetic environment that is motivating and inspiring. You want to attend a school with a proven record of satisfied graduates. With a long and successful history dating back to the late 1800s, the Brown Mackie College family of schools can provide you with training in some of today's most sought-after career fields.
Whether your career goals involve business, technology, health, or another exciting area, Brown Mackie College can offer a variety of programs designed with input from industry experts and employers. Plus, Brown Mackie College can allow you to stay on top of current technologies. Through the Student Advantage Program, all programs at all campus locations are now 100 percent textbook-free. Instead, each student is provided with e-textbooks and an Apple iPad (complete with all necessary applications) in order to increase environmental consciousness and foster an innovative approach to learning.
In addition, the experienced faculty and small class sizes can help ensure you receive focused attention, while the one-course-a-month format provides the flexibility to train without compromising your current commitments. With classes held mornings, afternoons, evenings, and Saturdays, you can build the schedule that fits your lifestyle.
Brown Mackie College can also reduce the stress of school by providing those who qualify with financial aid, which can allow students to concentrate on their education without worrying about immediate financial strain. Upon enrollment, financial aid representatives are ready to meet with you face-to-face to assist in identifying opportunities and deadlines and help you complete the grant and loan application process.
Brown Mackie College knows the purpose of attending a post-secondary institution is to gain the necessary skills and knowledge to go after your career goals. Through networking and building relationships with local employers and businesses, Brown Mackie College keeps on top of entry-level career opportunities. By inviting potential employers to portfolio reviews, encouraging internship opportunities, and keeping students aware of job openings, Brown Mackie College can give students the chance to 'get their foot in the door' when it comes to their career aspirations.
Choose from over 25 locations nationwide, and start on the path to the education and career future you desire. Take the first step by exploring the available programs and requesting more information today!
Brown Mackie College is a family of over 25 schools located throughout North America.

---
Programs:
Not all programs are offered at all locations.

---
Locations
Alabama
Arizona
Florida
Georgia
Idaho
Indiana
Iowa
Kansas
Kentucky
Missouri
New Mexico
Ohio
Oklahoma
South Carolina
Texas

---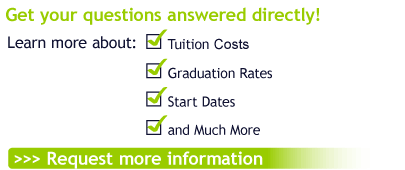 ---
Financial aid may be available for those who qualify. Program outcomes vary according to each institution's specific curriculum, and employment opportunities are not guaranteed. Program lengths will vary by institution. This web site is not affiliated with the United States Government and is a privately operated web site. Not all programs lead to initial teacher certification.
---

© 2001 - 2013 Beelineweb.com
Advertise With Us!