Broadview University
Boise, Idaho
Layton, Utah
Orem, Utah
West Jordan, Utah
The Sky's the Limit! You have the drive to create something better for yourself. You've learned about the multitude of satisfying career opportunities available in today's sought-after technical, legal, health care, and business sectors. You know deep down inside that it's time you pursue one of them. Broadview University can help you get the edge on your new career. Broadview University offers quality Diploma, Associate, and Bachelor Degree programs.

About Broadview University's Students and Graduates
As a Broadview University student you will spend rewarding days or evenings in classes led by seasoned professionals who know how to tailor each program to focus on a specific set of skills that employers look for in each degree field. Broadview University's teaching staff also knows how to teach you most effectively. They know you desire the in-depth training and hands-on experience that helps you get a feel for the job that you will be applying for. In as little as 12 months, you may very well be a graduate who has the edge over other job applicants because of the education you received at Broadview University.

---
Broadview University Programs
Business
Accounting
Business Administration
Business Management
Internet Marketing
Health Sciences
Massage Therapy
Medical Administrative Assistant
Medical Assistant
Veterinary Technology
Information Technology
Information Technology
Mobile Application Development
Software Application Development
Legal Sciences
Criminal Justice
Paralegal

---
Broadview University Locations
Idaho
Boise, Idaho
2750 East Gala Court . Meridian, ID . 83642
Utah
Layton, Utah
869 West Hill Field Road . Layton, UT . 84041
Orem, Utah
898 North 1200 West . Orem, UT . 84057
West Jordan, Utah
1902 West 7800 South . West Jordan, UT . 84088

---
Financial Aid is Available to Those Who Qualify
Broadview University will help you explore all your financial options. So take hold of your future. Do something you love, and get paid to do it.
Take the Next Step
Gear up to reach your goals by requesting information about any of the degree programs that Broadview University offers. What have you got to lose? Before you know it, you will only have things to gain - the confidence, the know-how and the salary that results from your willingness to go the distance for your newly chosen career.

---
Broadview University Accreditation
---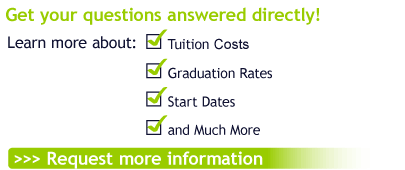 ---
For more information about on-time completion rates, job-placement rates, the median debt of students who completed the program, and other important information, please click here.