Branford Hall Career Institute
HVAC/R
Heating, Ventilation, Air Conditioning & Refrigeration
Service Technology
Could you imagine a heat wave without air conditioning, or an ice storm without heating? This thought can make you see what an important role HVAC technicians play. Not only is this an important job, it is interesting and could offer excellent job opportunities. This is why you should consider the HVAC/R or Heating, Ventilation, Air Conditioning & Refrigeration Service Technology program at Branford Hall Career Institute, which could prepare you for year round employment, working with heating in the winter and air conditioning in the summer.
Branford Hall Career Institute can teach you how to install, maintain, and repair heating, air conditioning, and refrigeration systems, both residentially and commercially. You can learn with the latest tools, equipment, and technology in Branford Hall Career Institute's Technical Training Center. The instructors can guide you based on their industry experience and understanding of employer needs and expectations.
Request more information today to learn how you can start developing the relevant, marketable skills needed to pursue a challenging skilled trades career!
HVAC/R program is offered in:
Springfield, Massachusetts
Heating, Ventilation, Air Conditioning & Refrigeration Service Technology program is offered in:

---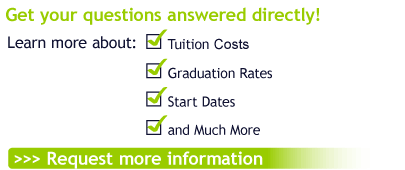 ---
---

© 2001 - 2013 Beelineweb.com
Privacy Policy