Branford Hall Career Institute
Branford, Connecticut
Danbury, Connecticut
Southington, Connecticut
Windsor, Connecticut
Springfield, Massachusetts
Albany, New York
Bohemia, New York
Do you want to begin a high growth career with excellent income potential? Why not attend Branford Hall Career Institute? Branford Hall has been offering career focused education for over four decades, and can provide you with the confidence you need to launch your career. You will soon realize that specialized career education is the fastest and most effective way to jump into the job market fast!
Branford Hall is so committed to your success that it offers externships as part of most programs. This allows you to apply skills in a real workplace setting. You can gain valuable workplace experience before you even graduate from your program! This is a great way to build your resume and show employers why you should be hired over other competing candidates.
Branford Hall will also assist you in securing your dream job through career placement services. You can receive advice in regards to resume building and interview techniques, along with employment referrals.
At Branford Hall, you will receive a great education from a school that truly cares about your success! Explore the programs further today!

---
Branford Hall Career Institute Programs*

---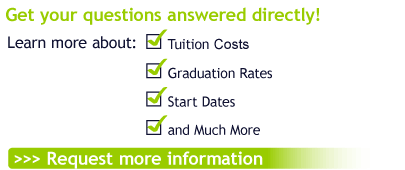 ---
*Not all programs available at all locations
---
Albany Campus - 500 New Karner Road, Albany, NY
Bohemia Campus - 565 Johnson Ave, Bohemia, NY
Branford Campus - One Summit Place, Branford, CT
Danbury Campus - 155 Main Street, Danbury, CT
Southington Campus - 35 North Main Street, Southington, CT
Springfield Campus - 112 Industry Avenue, Springfield, MA
Springfield Tech - 189 Brookdale Drive - Springfield, MA
Windsor Campus - 995 Day Hill Road, Windsor, CT
---
Accreditation
Branford Hall Career Institute is accredited by the Accrediting Council for Independent Colleges and Schools to award diplomas.
---
---

© 2001 - 2013 Beelineweb.com
Privacy Policy