ATA Career Education
Limited Medical Radiography
Radiographic images are used by physicians and radiologists to diagnose everything from broken bones to tumors to pneumonia. By enrolling in the Limited Medical Radiography (LMR) Diploma program from ATA Career Education, you could prepare to play an integral role in the service that makes these diagnoses possible.
Through a combination of on-campus training and off-site experience within a clinical setting, this program can teach you how to explain radiographic procedures to patients, adjust and operate radiographic equipment, properly position patients for examinations, and process radiographs. Upon graduation, you could be eligible to take the Florida Basic X-ray Machine Operator (BXMO) examination.
Are you ready to find out how you can start working toward a career as a Limited Medical Radiographer within doctors' offices, chiropractic offices, outpatient care centers, and other health care settings? If so, request more information from ATA Career Education today!

---
Limited Medical Radiography is available at the following location:

---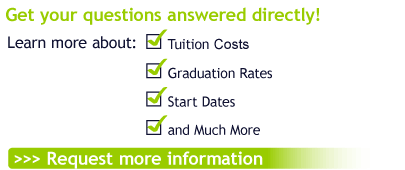 ---
For required program disclosure information, please click here.
---

© 2001 - 2013 Beelineweb.com
Advertise With Us!